Inspired by the smooth flow of music
---
Dune by Devialet
Form Development
Design Language
Brand Analysis
Responsibility_Design, Model, Render
Duration_14 Weeks
Catagory_Product Design
Year_2021


Brief_

To propose a new product category for Devialet by designing a unified collection of objects.

Project_

Devialet Dune is a collection of re-imagined audio workstations that beautifully streamlines the experiences of music production.


*This product is not an actual product of Devialet. Third party brands, trademarks, and/or copyright materials are used here for demonstration purposes only as part of a student work


.

---
Devialet Dune Series


DEVIALET DUNE
is a collection of re-imagined audio workstations that beautifully streamlines the experiences of music production.


The three core products, the digital keyboard, sequencer and recorder, operate in unison by wirelessly transferring high-fidelity data on the fly.

Innovative 5D touch technologies open up new avenues for expression, allowing for real-time modulation and intuitive sound shaping for more natural and creative performances
---
Dune Keyboard
The Dune Keyboard is the main product, giving users the power to create melody, with the innovative 5D touch, Dune Keyboard encourages users to sculpt sound with intuitive gestures.
---
Dune Sequencer

The Dune sequencer work as a compliment to the Dune Keyboard, but could be used individually: allowing users to create beats.



---
Dune Recorder
The Dune recorder is enabling users to easily capture sounds on the go, with a slim profile the Dune recording transmit the recording data wirelessly to the rest of the products in the series.
---
The Designing of the Dune Series
---
---
Brand Analysis

Devialet is an audio equipment brand of passion and innovation.

As a group, we were asked to create a brand book that told everything about Devialet.
Other than figuring out the brand identity, I played a role of overseeing the sections and organizing the presentaion deck, I was also helping other teammates on their section of research as well as the oral presentation.
---
New Audience
Users of Devialet want is simplicity and high quality results.
By introducing the new user group of the Adult Music Hobbyist, Devialet has a chance to introduce not only the joy of listening but also creating to music.
---
The Challenge


The adult music hobbyists are those who love music but lack the time to master the complexities of music creation.
The hardware and software of current music production has many componants, making it hard to approch and not easy to understand eveything at once.
---
How Could Devialet help the adult audio hobbist to express their creativity?
---
---
Benchmarking
The contemporary landscape of musical instruments is primarily function-based, and they all share a common design language.
Through research and consideration three products were choosen to simplify the equipment needed:
A keyboard as the main product, giving users the power to create melody;
A sequencer as a compliment, allowing users to create beats;
A recorder as a assistant, enabling users to capture sounds on the go.

These products would communicate wirelessly to make the process more streamlined.
A system that allows users to unlock features afterwards and connect to Digital Audio Workstations for more professional production.
---
What if gestures were musically expressive?
---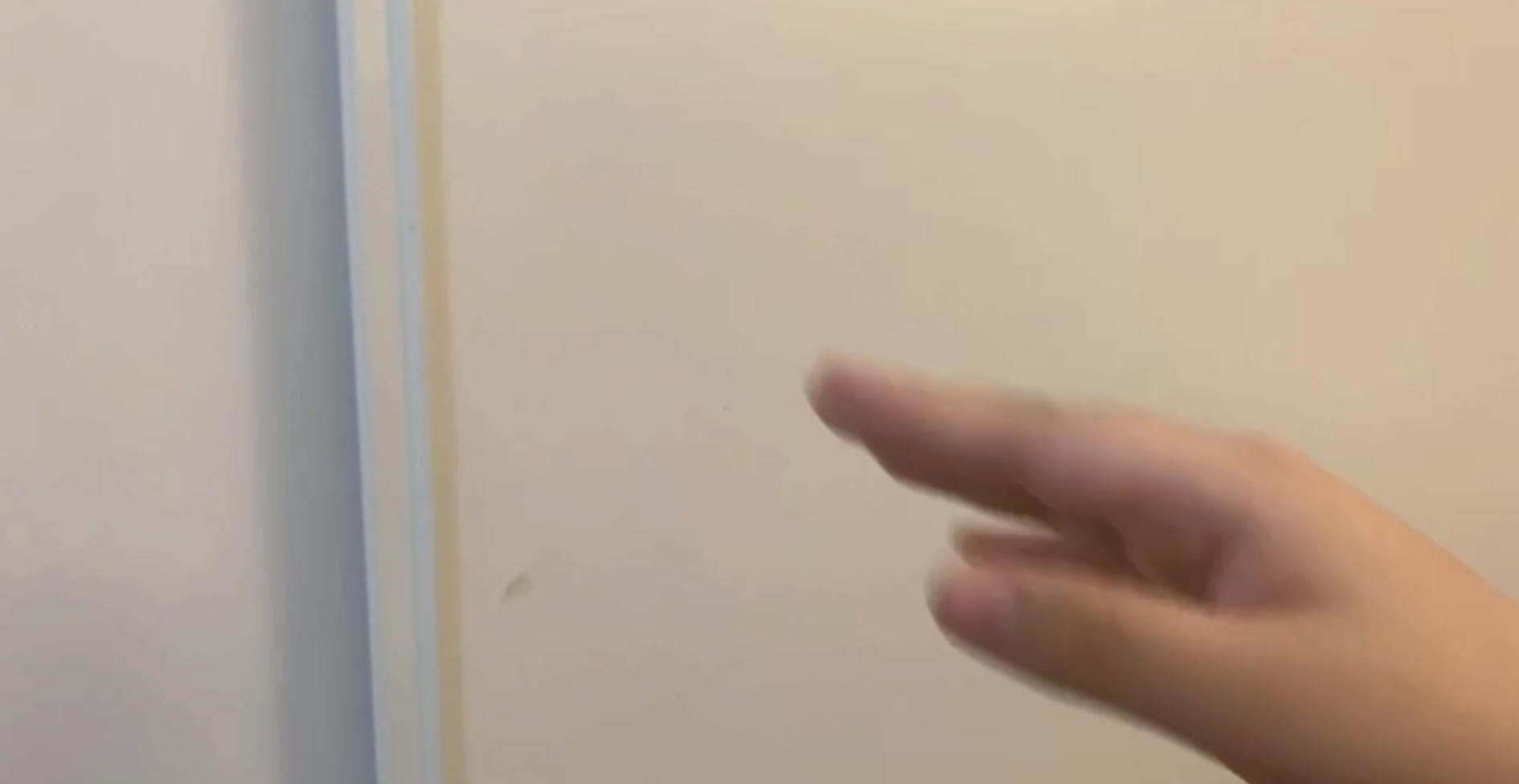 ---
Key Sketches and Modeling


A design language influenced by the softness of sand dunes was explored through sketches by thinking about the flow of music.
40% of the term was spent modifying the 3D model to get the design language exact.
Modeling done in fusion360.
---
Moodboards as Design Process


Images are utilized to convey the story's visual emotions and to set the tone for the product.
Using sand dunes as the main inspiration, the refinement of the modelling process was look back constantly to make sure the feeling was the same, the Material, Finish and Color boards helped to set the tone and image for the products while designing.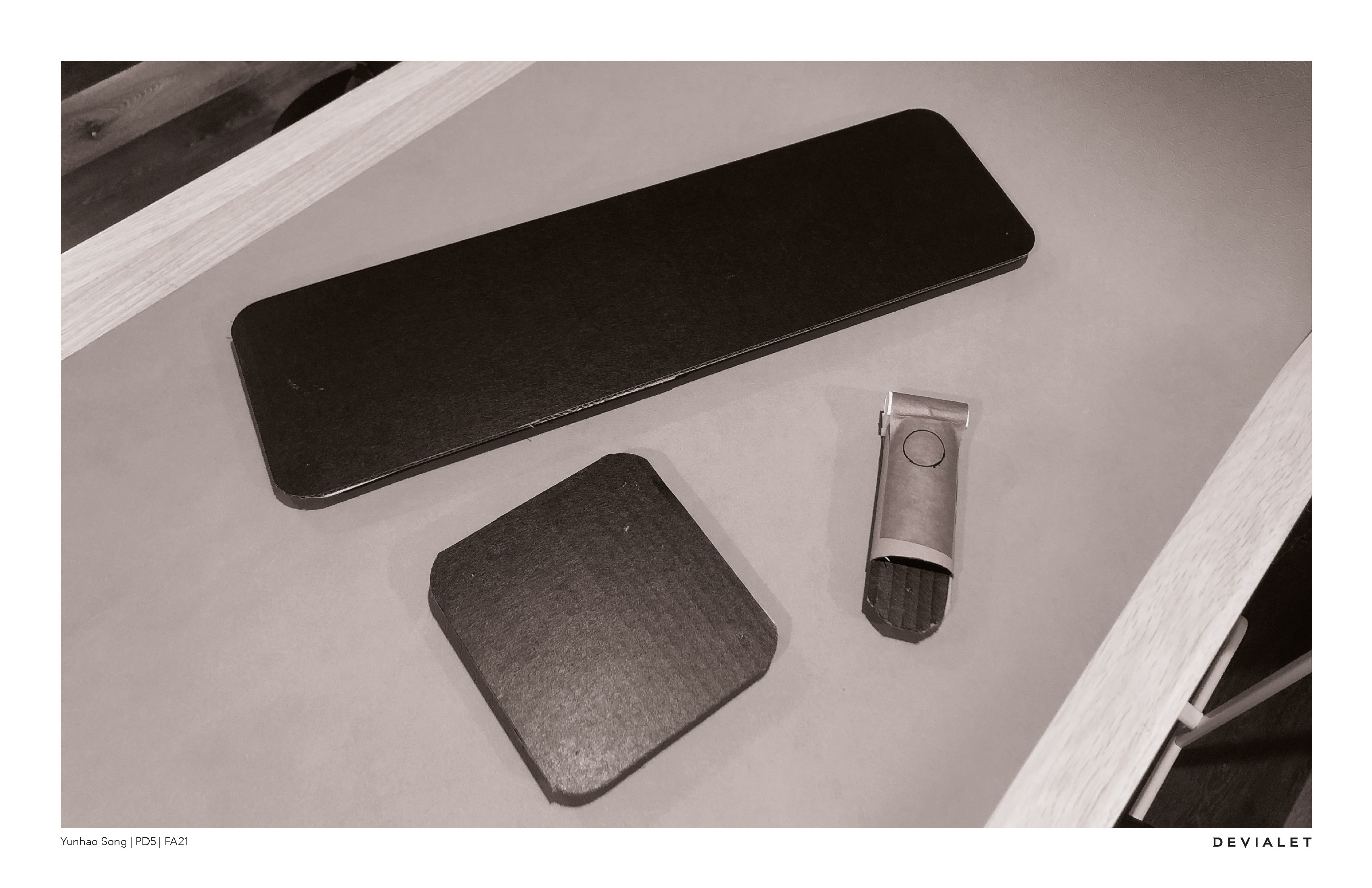 Under the Guidence of Emily Sawamura@ArtCenter
---
---
---
Electric wear for an electric infused future
---
Software Learning
Design Language
Brand Analysis

Responsibility_Design, Model, Render
Duration_8 Weeks
Catagory_Softgoods Design
Year_2022





Brief_


To propose a clothing collection for a near future environment or setting using softgoods CLO.

Project_


Polestar_wear is perfomance clothing for those that commit and believe in the Polestar philosophy of preformance, transparency and an electric future.


This is first and formost a software learning course for CLO, so the goal is to understand the workflow and limitations of the tool.

I used this project to push myself into something I have never looked into before: fashion design.

*This product is not an actual product of Polestar. Third party brands, trademarks, and/or copyright materials are used here for demonstration purposes only as part of a student work

.




---
The Brand


A design-focused electric performance car brand, harnessing refined performance and technology. Polestar offers seamless integration into your life.
The mission is to bring driving pleasure into a new era with a product offering of progressive, electrified performance cars that are designed and engineered without compromise.
---
Brand Language


Text as Graphics
Colored Functions
Knit Texture


Polestar uses great design to deliver exceptional performance. Using new techniques and novel materials to build a minimal masterpiece


---
1_Engineering Infused
Made for pure preformace, with scientific info labeling and geometric trimming
---
2_Transparent Tech
New materials that speak the idea of completely transparent.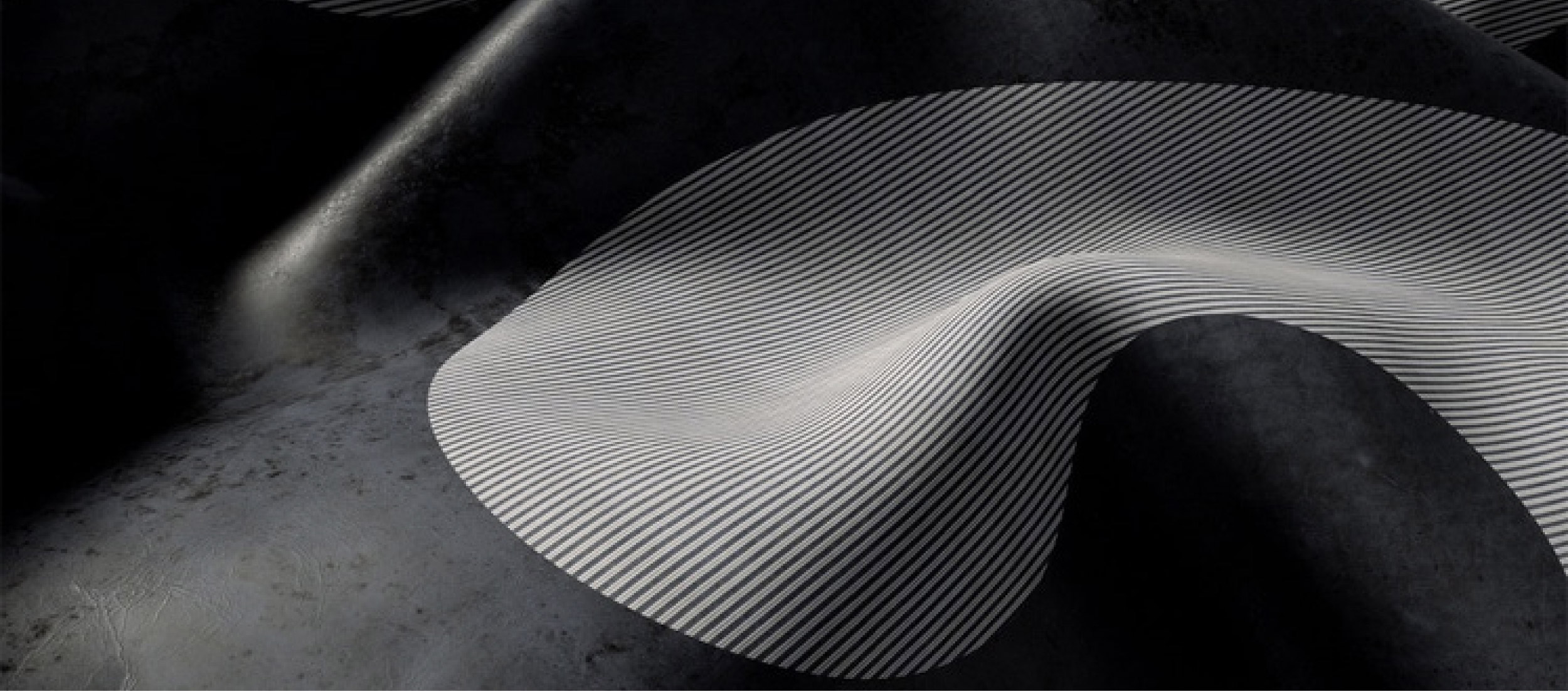 ---
3_Organic Industrial
Factory made, to give back to nature.
---
Future Technology


Electric Charged Fabric
For next-generation wearable and implantable devices, energy storage devices should be soft and mechanically deformable and easily printable on any substrate or active devices.
https://pubs.acs.org/doi/10.1021/acsnano.1c08405
---
Ideation


Preformance,
Transparency,
Electric Future,

A Fashion Statement.
This is my first time trying to sketch clothes, constantly looking for inspirations in the fashion industry for inspiration. I realized how much I was missing outside the product design world the during the process. The art direction and imagery spoke ideas and emotion to me and now I look at fashion as an inspiration when I render and compose my imagery.
---
Vizualization


Photobashing with Digital Assets


The last phase before going into CLO was me trying to piece together what these garments would look like visually. Photo bashing allows me to bypass sketching garments (that slowed down the process) and create higher fidelity visual mock ups to communicate my vision.

The left 2 versions are pushing the timeline too far into the future that didn't suit the brief.


---
CLO


Real-Time Simulating AI Vector Patterns
CLO is surprisingly intuitive and easy to use, starting off with basic patterns, I was able to cut, re-draw and adjust parts of the garment with ease, while moving quickly with iterations.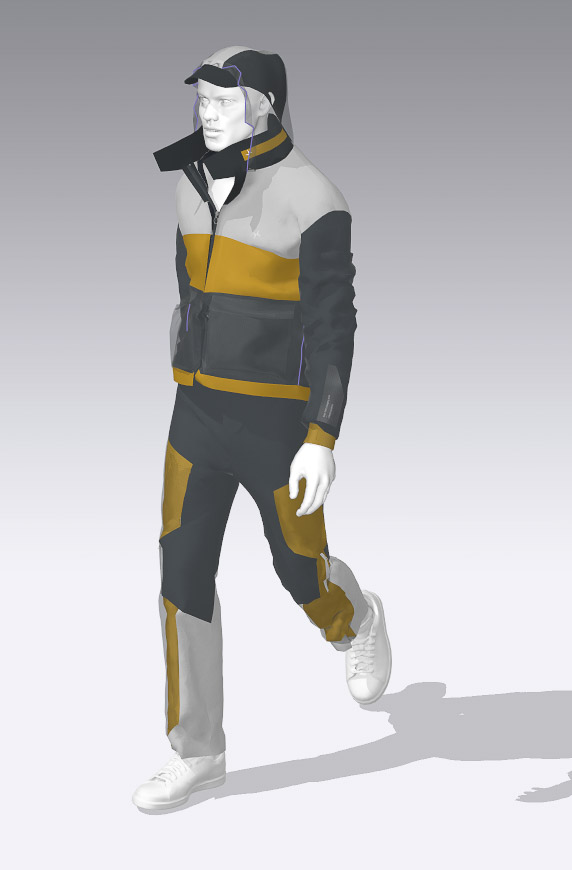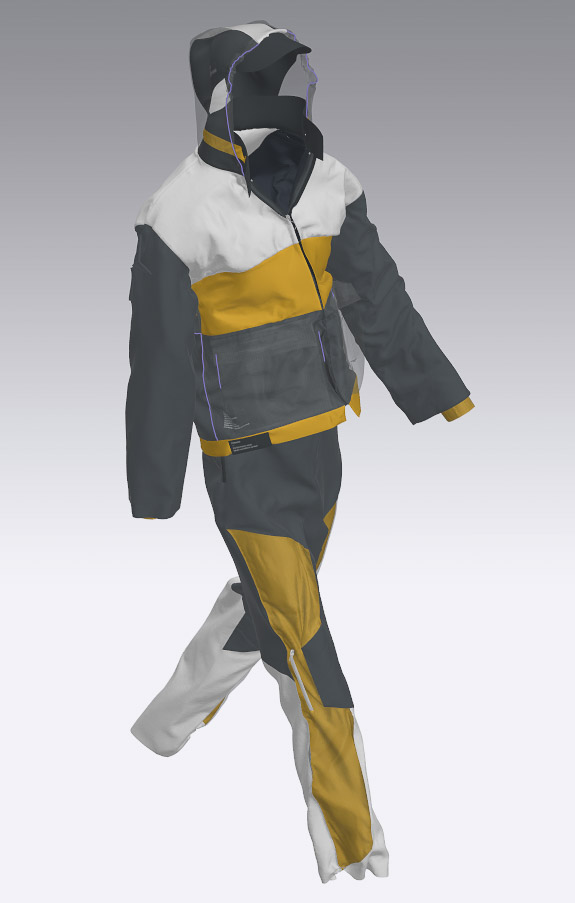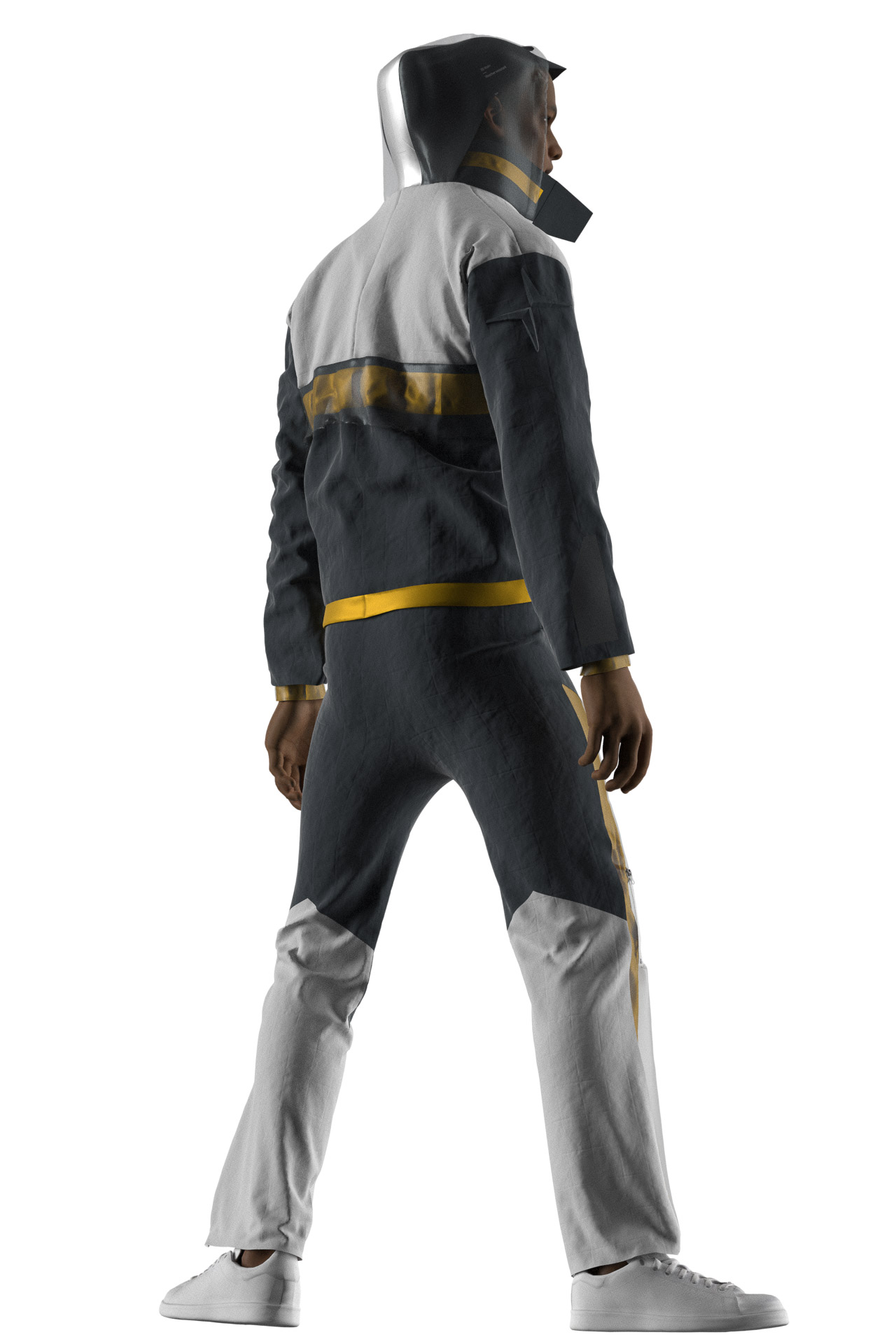 ---
Polestar_wear
For the Proud Polestar Owners
An exclusive collection of Polestar garments that celebrate and showcase the commitment to design and innovation.
Staying true to our well-balanced cars, Polestar_Wear is focused on performance, achieving goals together with proud owners of Polestar.
---
Near Field Charging

Electro infused jacket that charges 
wrist wearables as well as devices in close proximity.

---
Flexible Battery Cells

Modular battery cells are attached to the back of the jacket. Cells charge while driving in the car. Power delievered through printed circut inlays in jacket.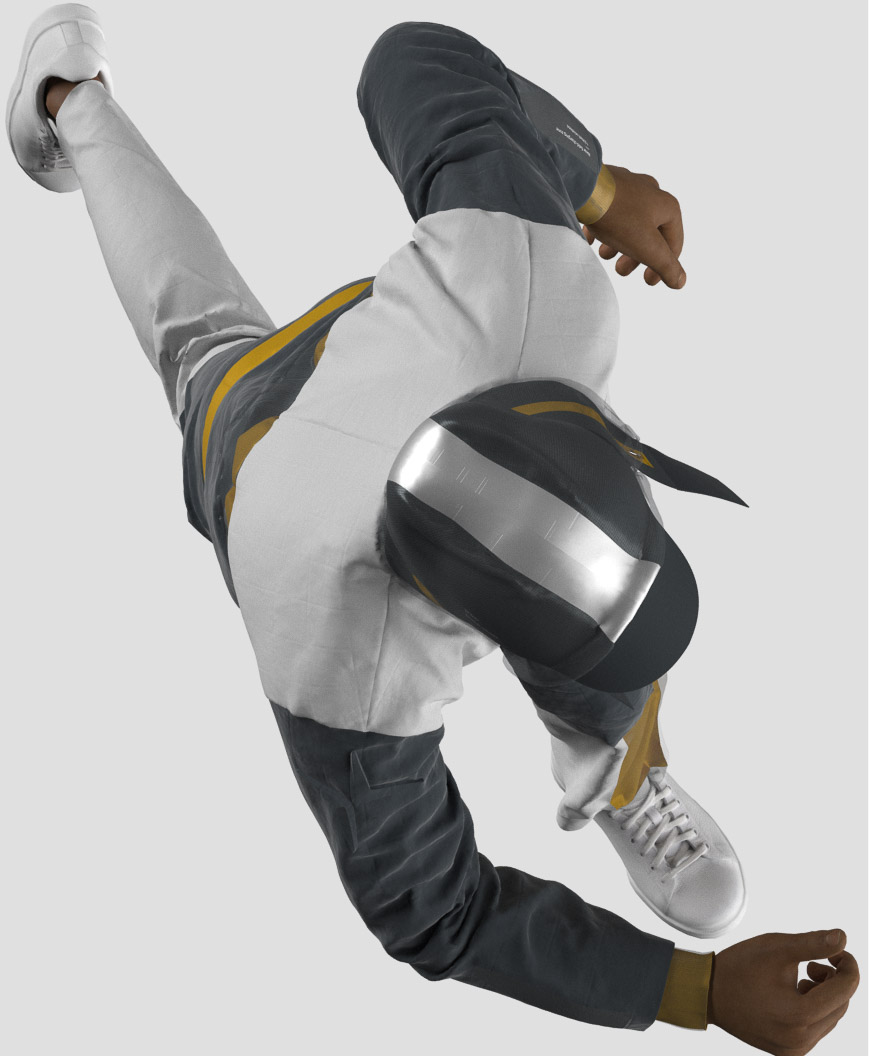 ---
3D Knit+

All weather proof materials yet breathable and made for movement for the any adventure ahead.
---
Polestar Proud

Celebrate our commitment to design and innovation.
Under the Guidence of Hojin In@ArtCenter
---
---
---
Forget the key, let's drive.
---
Polaris for PoleStar
Rapid Design
Design Language
Form Development

Responsibility_Design, Model, Render
Duration_4 Weeks
Catagory_Product Visualization
Year_2020

Project Breif_
Introducing Polaris by Polestar.
Polaris is a concept wearable keyfob for
@polestarcars
as a companion for their line of electric vehicles, now with a Heart rate monitor to detect the state of the driver. The Polaris wearable has a curved OLED display that is used for everyday smartwatch tasks but also displays controls for the car, such as starting the engine, unlocking doors upon approach, open doors on command, or Drive to your location with just a tap and swipe. The bands are a detachable mesh that could be magnetically fit any wrist without comprise to comfort.
Process_
Being a rapid project, I am used to do rapid loose sketches to convey multiple ideas and refine as a start modeling, allowing me to achieve a showable result for visual critque in a short amount of time.
While developing the final concpet, the modeling started simultaneously, using Procrate to refine details on screenshots of the model that is still work in progress. This way was fast and easier for me to communicate with my instructors, but I did end up rebuilding the model several times, which I gained speed with each remodeling process.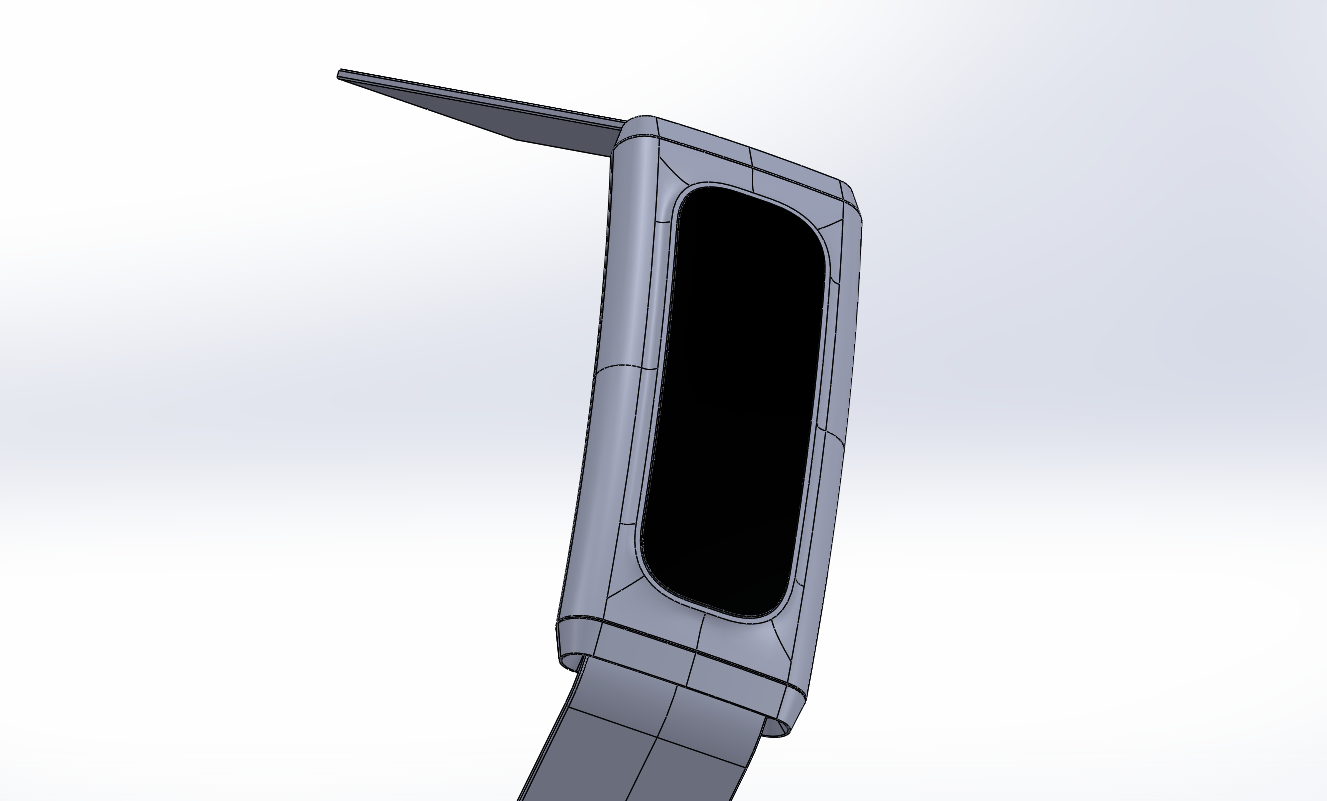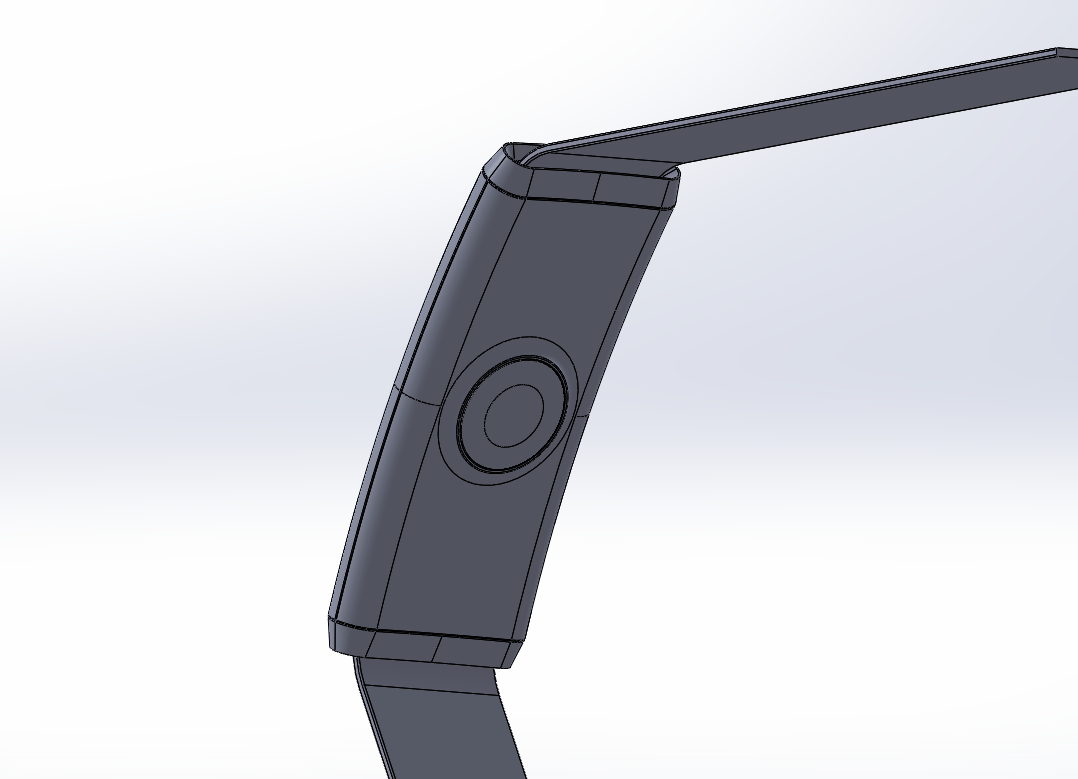 With the final model, I choose metal finishes that felt premium, fitting with the industrial style and feel of Polestar cars. The band design was not the focus of this project, but I found a nice clean design that featured a magnetic strap with woven covers that felt like it fit the overall design.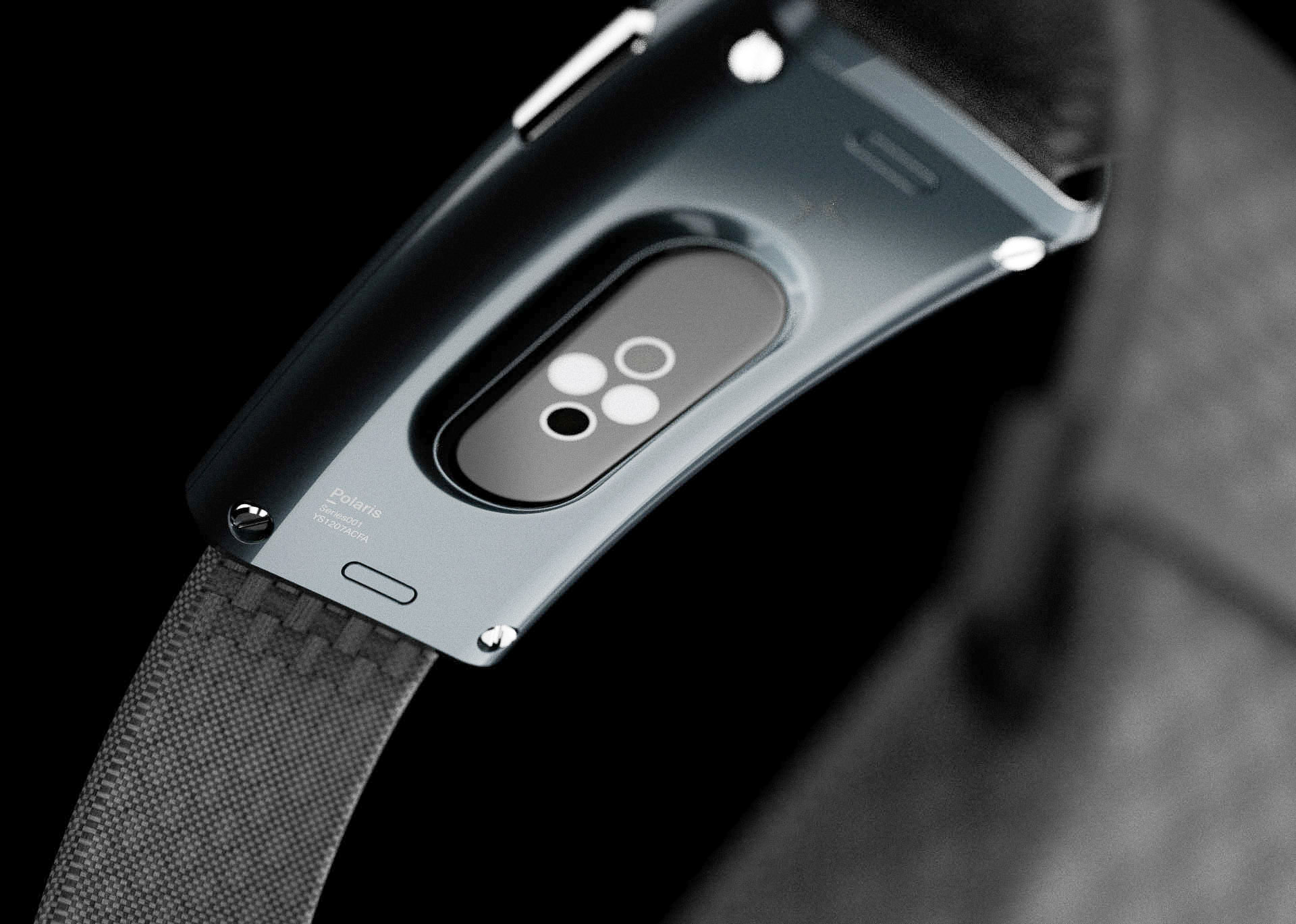 Under the Guidence of Jeff Jones@ArtCenter
---
---
---
What if Nintendo explored Augmented Reality on Mobile?
---
Augment by Nintendo
Rapid Design
Design Language
Form Development

Course_3D Modeling 2
Year_2020
Duration_6 Weeks
Catagory_Product Visualization
Responsibility_Design, Model, Render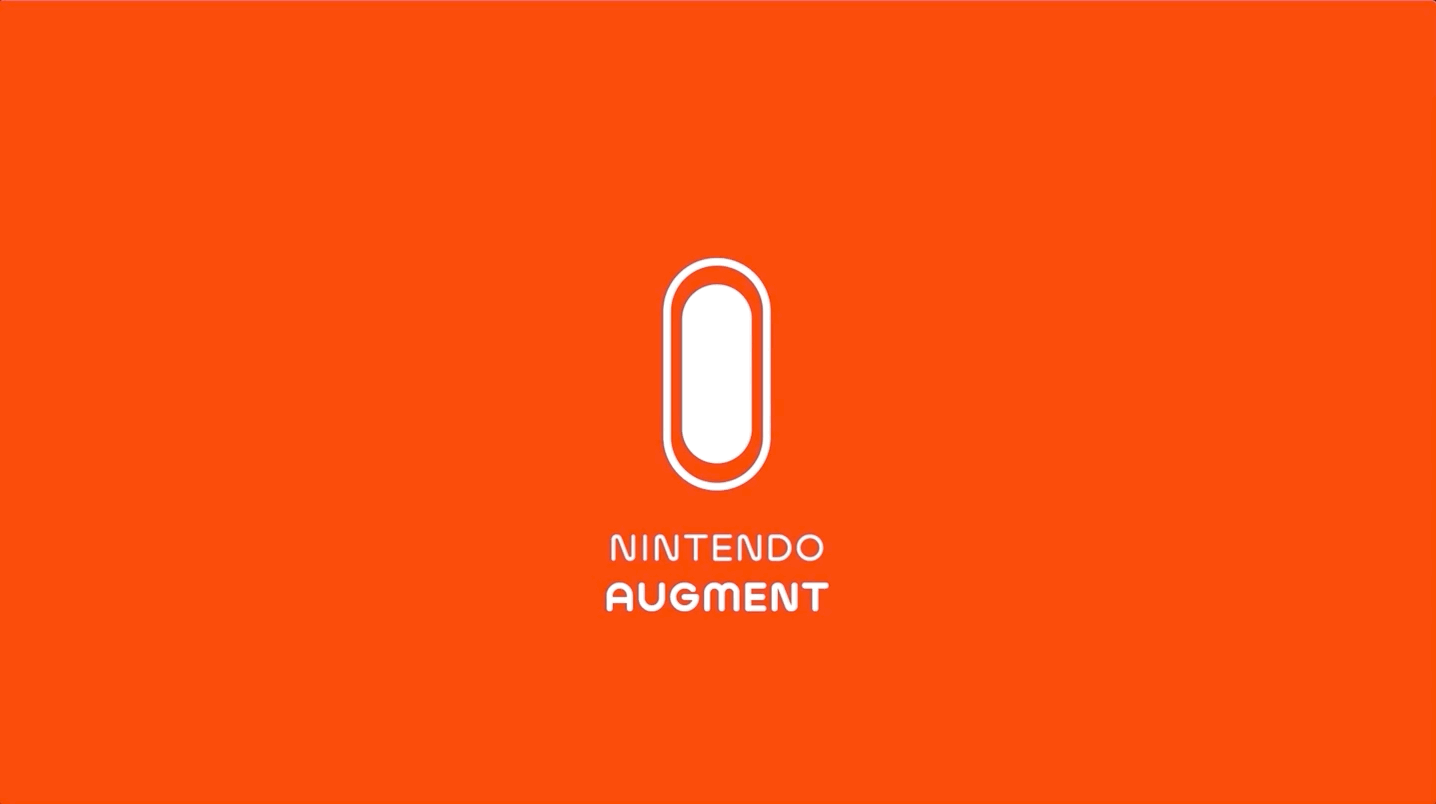 Project Breif_
Nintendo has already begin looking at mobile gaming with launch of pokemon Go, Mario Kart Tour, so why not reimagine AR gaming for mobile?
This is the Nintendo Agument.
A vision where Nintendo made AR ready mobile phone.
With the dual screen, you will be ablr to experience content like never before, unleashing the potential for future mobile ar games, now you will be able to see more with more screen space, allowing extra content or even view guides as you play through.
The roundness gives off the soft, playfulness of Nintendo products, smooth and comfortable to hold in the hands.
Process_
After gathering refrences from older nintendo products, I generated couple concepts for a phone that resembled Nintendo's fun, bubbly design language.
*Not associated with Nintendo, school project only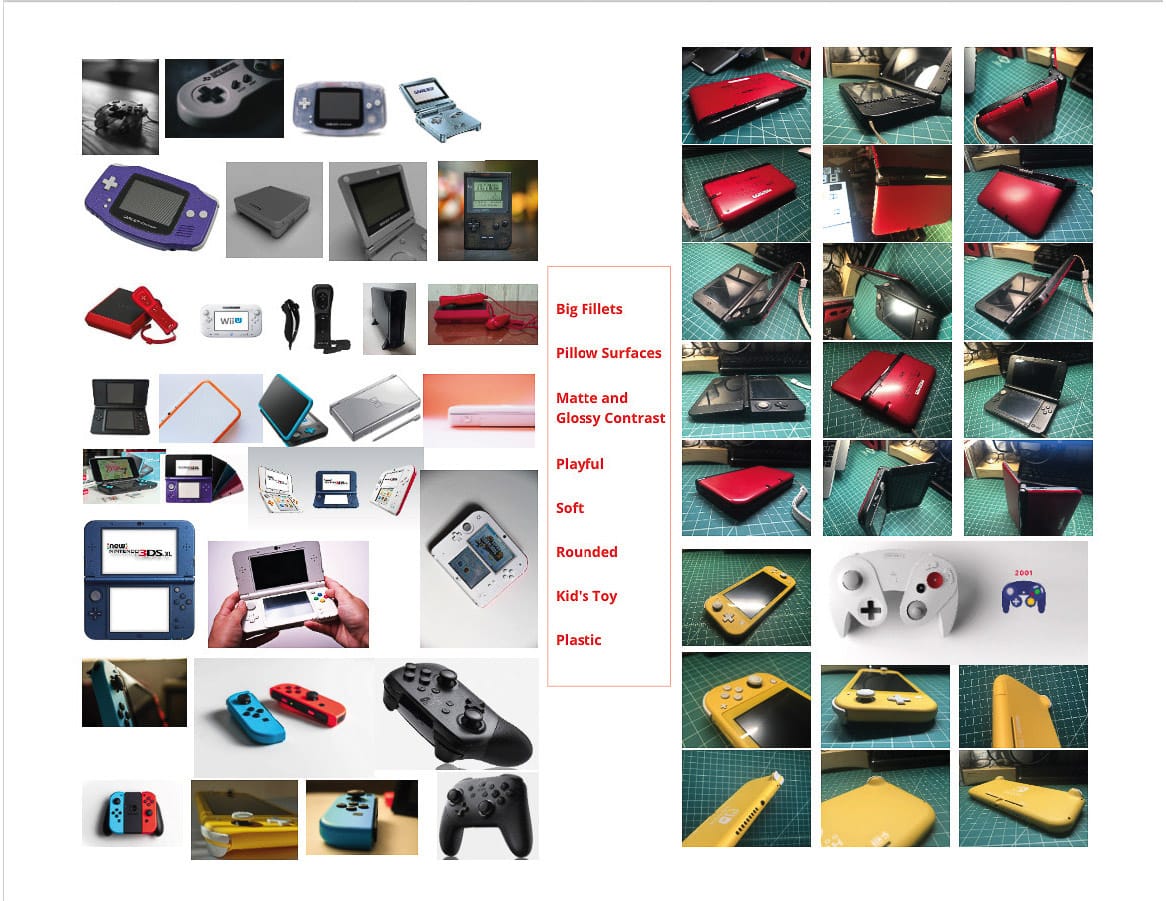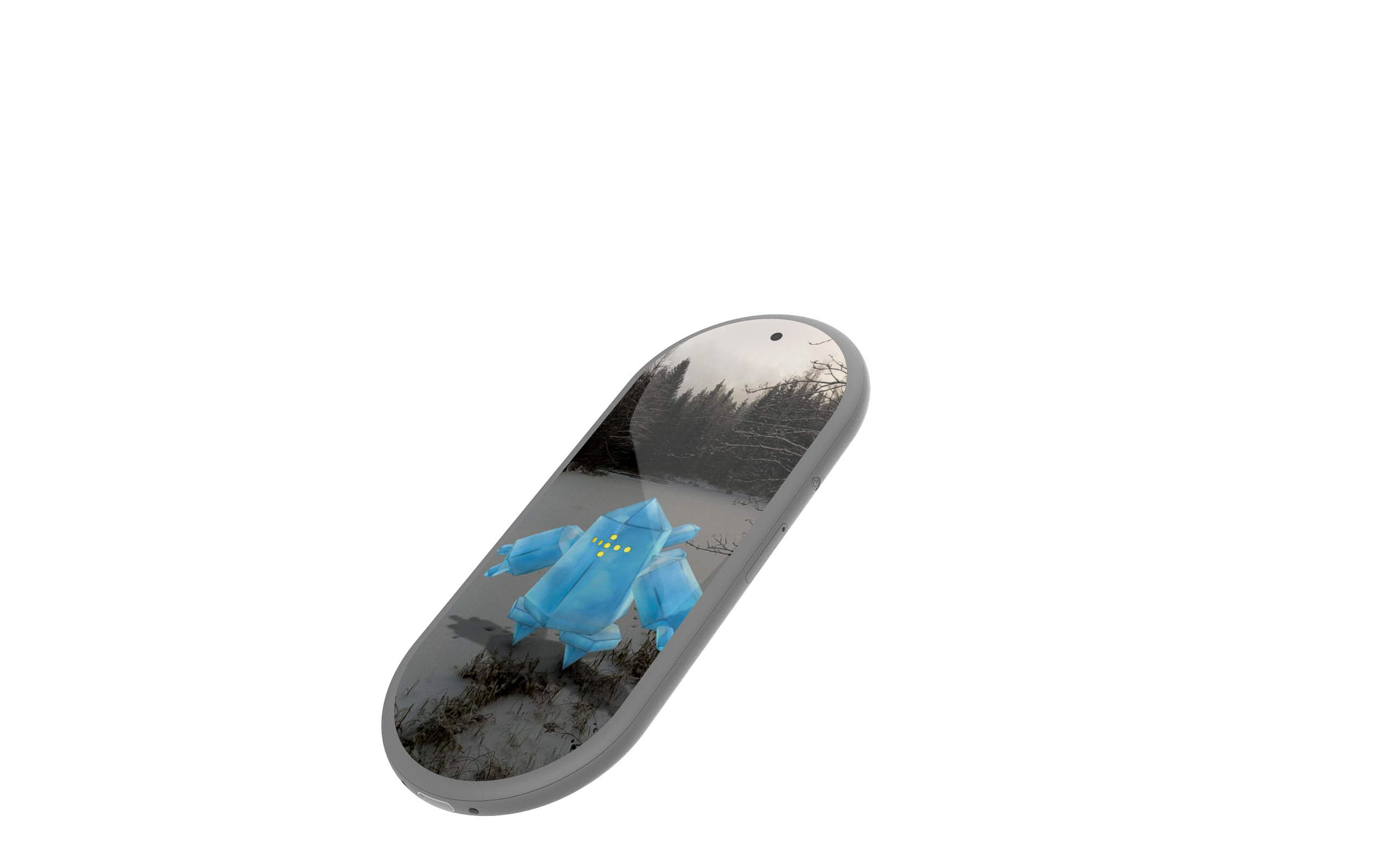 Under the Guidence of Jeff Jones@ArtCenter
---
---
---
Let the music move with you.
---
Offshore from Shinola
Service Design
Design Language
Brand Analysis

Responsibility_Design, Model, Render
Duration_14 Weeks
Catagory_Service and Product design
Year_2020
Project Breif_
We were asked to think about new services along side products for Shinola, a detroit based watch and leather company, to expand its audience.
What if Shinola started an audio content production, named Shinola air, featuring local Detroit artists, music and interviews about lifestyle.
With the launch of the service, comes the Offshore Portable speaker, a speaker designed to be sustainable from the ground up.
The word offshore means to relocate. With this speaker, we want the user to be able to relocate the speaker easily as they move around the house doing different activities, enabling the music move with you.
Process_
This being a full 14 week project, has the full reaserch and process, including: target user, market research, CMF, user scenarios, sketches, prototypes and more!
Check out the process MIRO Board ︎︎︎
*Not associated with Shinola, school project only
Under the Guidence of Fridolin Beisert@ArtCenter
---
---
---